Polished First Impressions Set Positive Tone; Wow 'Em
2014-12-06 10:00 UTC da Sonja Carberry | Investor's Business Daily, United States
Konanykhin, CEO of ad agency KMGi Group, started WikiExperts to help clients navigate the contentious process of getting volunteer-edited entries amended. "I believe it is the most...
»
Di più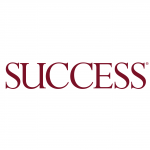 Does your company's Wikipedia page say what it should?
2014-02-27 10:45 UTC da Betsy Simnacher, United States
"The entries for nearly a third of Fortune 500 companies contain biased, poorly written or unreliable information, according to a recent report by WikiExperts, a company that...
»
Di più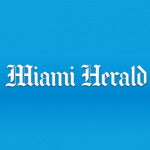 Does your small business need a Wikipedia page?
2014-01-13 00:00 UTC da Tasha Cunningham, United States
"It is difficult and time consuming for non-experts, like small business owners to learn all for the requirements and technical jargon required for creating a Wikipedia," said Alex Konanykhin, CEO...
»
Di più
Consulenza gratuita
Contattaci per una consulenza gratuita, senza alcun impegno, spiegando brevemente qui sotto il motivo della tua richiesta: